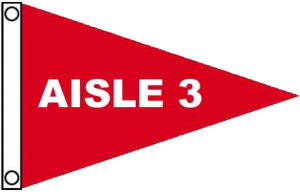 aisle 3 is a meal solution based on what's on sale at your local grocery store. it provides 4 new meals each week that are family friendly and can be made in under 40 minutes for less than $20! all the recipes are shown being made by me in my kitchen, photographed with my iphone with a slide show of the steps to make each meal.
aisle 3's vision is to provide a fun and easy home-cooked meal solution that supports neighborhood grocery stores and the people who work there.
shop cook eat love – aisle 3's mission is to engage its users with fun, delicious, easy to prepare recipes that are faster and cheaper than take-out. shop for all your ingredients at 1 store – cook fun, family-friendly meals – eat together – share your meals with the one's you love.
aisle 3 is geared towards busy families, college students and anyone who is looking for ways to get a tasty meal on the table quickly and easily, without having to come up with ideas on what to make for dinner and without having to shop at multiple stores.
aisle 3 will build a community of users who think a home cooked meal shows your love for the people you feed. the website is simple, efficient and easy to use so it does not intimidate a novice cook.
Follow me on instagram: aisle3nj
email me:mailto:nstone206@aisle3nj.com
watch me: https://www.dropbox.com/s/wkcbehor3w3p5sd/CookingRoughCut.m4v?dl=0
press: https://baristanet.com/2017/02/montclair-woman-creates-aisle-3-to-make-your-weekday-meals-easier/
https://www.montclairlocal.news/2019/03/26/recipe-of-the-month-sausage-escarole-and-beans-will-keep-you-warm/
shop  cook eat  love