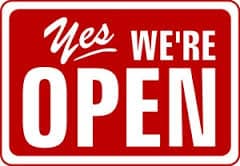 Website reboot
2019 – Week 1 – I have finally settled into my new kitchen and have redesigned the website.  This is my first week posting on the supermarket pages and writing in this blog.  My nephew Carter finished up his sophomore year at Montclair State and I took the opportunity to feed him several times before he moved back home for the summer.  I made him the Griddles Onion Cheeseburgers, the Giant Pizza Slice and I even got to feed he and his roommate Pasta Bolognese on their last night.
My first blog post is going to be short and sweet this week as I get my bearings back and try to figure out a schedule that will allow me to post each week and continue to work more to support my kids.
It didn't seem right to me that his weakest self got to decide how my life was going to turn out.
Camila from "Daisy Jones and the Six"
RESTAURANT WEEK
2018 – Week 10 – This week I made all recipes from famous restaurants.  I started with Panera's broccoli cheddar soup, that I was able to serve in these great boule bowls from stop & shop.  I also made IKEA Swedish meatballs and Bonefish Grill's spicy fried shrimp as the meals I donated to the food insecure family I take food to.  The last restaurant dinner was CPK's BBQ chicken pizza, that tasted just like the real thing and was so easy to put together.
My son, Harry is home for the next week and I am taking a break from cooking for the web to focus on some of his favorite foods.  We are starting tonight with antipasto that I will put together from my purchases at Nicolo's and then, the only pasta Harry will eat…Spaghetti Carbonara.  I also have planned steak, pulled pork with mac and cheese, burgers cooked in the cast iron skillet, pork tacos (with the leftover pulled pork) and pizza.  He never gets to come home, so he is really looking forward to my cooking.
The thing women have yet to learn is nobody gives you power.
YOU JUST TAKE IT
--Roseanne Barr
shop    cook    eat       love
2018-Week 9 – I haven't blogged in a while because I have been busy working and trying to get in some running a couple of times a week.  I have still been cooking up a storm and this week I had my kitchen designer, Steven Meltzer of Abbeys Kitchens and Baths and his wife for dinner.  I had a diner theme going this week, so I made roasted turkey club sandwiches with homemade bbq potato chips and coleslaw.  I wanted to show Steven how well my kitchen looked 18 years later and how well it worked and most of all, how much I love it!  I had some leftover blueberry sauce from the buttermilk pancakes I made on Sunday, so I served it over vanilla ice cream for dessert.  They loved everything!  I also made chicken fried steak with mashed potatoes and roasted carrots that was amazing, even though it was my first time cooking it.
I was able to donate two meals to the food insecure family I feed, that worked into some of our family meals.  I made the Rao's meatballs and sauce recipe on Sunday and made a double batch for us and them.  I also made a quick indoor bbq chicken dish that I was able to post this week and donate – a win-win!
Over the past few weeks, when I wasn't blogging I was able to reproduce 2 recipes from Emmy's squared pizza.  I made both the Detroit style pizza and the Le big Matt burger and they both came out perfect.  I love finding dishes on Instagram from famous restaurants and reproducing them at home.
Twenty years from now you will be more disappointed by the things that you didn't do than by the ones you did do."
-Mark Twain
shop    cook    eat       love
TREMENDOUS TARTUFO
2018-Week 5 – I made a giant tartufo, my favorite dessert to order in an italian restaurant, on Tuesday and it was so easy to make and was super impressive.  I took softened chocolate and molded it into a plastic wrap lined bowl and froze it for 15 minutes.  I took softened vanilla ice cream and put in the center of the chocolate and made a tiny well that I filled with sliced almonds and maraschino cherries and topped with a little more vanilla.  I wrapped the whole thing up and froze it overnight. Right before serving, I melted semisweet chocolate with a little coconut oil to make a chocolate shell.  I poured it over the un-molded ice-cream and it froze solid.  It was so easy to make, it was delicious, and it was super impressive to show the chocolate being poured over and freezing into a shell.
On Monday, I made pasta with a white sausage sauce and cajun style broiled shrimp to take to the family I feed.  When I came home, I put together chicken negimaki for dinner with steamed jasmine rice.  It was so delicious, and it looks cool too.  Tuesday night I had dinner with friends where I served the tremendous tartufo along with orecchiette with cherry tomatoes and arugula.  It was super-fast to make, and it had a great depth of flavor from the garlic flavored olive oil and the peppery arugula.
Whether you think you can or you think you can't, you're right.
—Henry Ford
shop    cook    eat       love
Sunday stock-up
2018-week 4 – I have been using Sundays to make a bunch of meals for the week along with some baked goods that I can bring to work and pack in my boy's lunches.  I made brown butter chocolate chunk cookies this week.  They have instant coffee in them and they are my favorite.
On the menu for my family this week, I made street chicken tacos and pork cutlet parmesan.  A family pack of thin sliced pork chops costs $5 on sale and made 10 giant cutlets that could serve 10 people with pasta alongside.
This Monday, I dropped off an italian sausage and rigatoni skillet dinner and some italian pork chops over an arugula salad to the food insecure family I feed.  I love dropping off those meals each week, feeding my neighbors, feeds my soul.
"The way to get started is to quit talking and begin doing."
                   -Walt Disney
shop    cook    eat       love
CACIO E PEPE
2018- WEEK 3 – I made cacio e pepe last night, which is Charlie's favorite.  It is the simplest pasta you can make, and it tastes so rich.  I also made monterey chicken, which is a take-off on the restaurant version and probably tastes better made at home.
On Monday morning I made both shrimp oreganato and tequila-lime chicken to take to the family I feed.  Just before I left to deliver the food, I threw in a box of linguine to go with the shrimp and a bag of chocolate-peanut butter-pretzel bars, I had made the day before.  When I told the boys, they were in there with the food, their faces lit up and I smiled as I drove off.
As my sufferings mounted I soon realized that there were two ways in which I could respond to my situation -- either to react with bitterness or seek to transform the suffering into a creative force. I decided to follow the latter course."
― Martin Luther King Jr.
shop    cook    eat       love
SUPER-SUPER COLD
2018-WEEK 2 – It has been so unbelievably cold for a really long time and it is finally breaking today…tomorrow will be close to 60 degrees.  I have been cooking from a new column in the Wednesday New York Times cooking section that features old recipes and you can write in to try and find one.  This Sunday I am going to make Marcella Hazan's Bolognese and last week I made spaghetti al limone that was delicious.
On Sunday I picked up a rotisserie chicken at Stop & Shop and made a chicken quesadilla pie that was so yummy.  On Monday, before I went to work, I made shrimp fra diavolo over linguine and Peking pork chops and packed them up to deliver after I came home.  When I came home from work, I dropped off the meals to the boys and they had huge smiles on their faces.  It felt so good to take them the two meals on a cold evening – it starts the week off right.
I also made chicken giambota this week, inspired by seeing it on menus at Italian restaurants around here.  It is one of my favorites, I love the hot sausage and hot peppers in vinegar that give it it's unique flavor.  You can serve it over pasta or with crusty bread to soak up the juices.
A MOTHER IS A PERSON WHO,
SEEING THERE ARE ONLY FOUR PIECES OF PIE FOR FIVE PEOPLE,
PROMPTLY ANNOUNCES SHE NEVER DID CARE FOR PIE.
shop    cook    eat       love
IT'S A NEW YEAR!
2018-WEEK 1 – I haven't posted in a couple of weeks due to the holiday and I have fixed my recipes page, so it loads faster, and I can add to it without timing out of my connection to my server. Today is a snow day and I just put some frozen pizza dough in the oven to proof.  It is a tradition for us to make pizza on a snow day and since it is one of Charlie's last one's, I want to make it.  My niece was supposed to come out for dinner tonight, but I think that is cancelled because of the snow.  I just got a call that I am going to be on a radio show called "THE BROOKLYN CONNECTION" to talk about hosting dinner parties.  The show will air live on March 11th at 12:00pm.  I will post a link as the show date gets closer.
On New Year's Day, since it was a Monday, and I need to cook for the food insecure family I take meals to, I made a batch of Cream of Tomato Soup with Grilled Cheese Sandwiches for both the family I feed and for our lunch.  This soup is one of my favorites and way better than from the can.  I also made a Hearty Italian Sausage and Potato dish that I delivered on a cold winter day to two smiling boys.  It was the perfect way to start the New Year.
That night I made a bunch of crispy chicken cutlets that we had for dinner with avocado and lemon and for lunch for the boys for the next 2 days.  On their first day back at school and work, I packed them chicken cutlet sandwiches with melted provolone and a tomato ricotta pesto.  On their second day we went the healthy route with an arugula salad in a tomato vinaigrette with the rest of the chicken.  Stay Warm!
STAY POSITIVE
WORK HARD
MAKE IT HAPPEN
shop    cook    eat       love
IT'S GETTING BUSY
Year 2, Week 13 – Work, website, cooking, shopping, the tree…yes, I'm busy all day and I flop into bed exhausted every night.  I started off with a Friday night cousins dinner with my 2 nephews from Piscataway who were working on Thanksgiving, Michael and Matthew.  I also had Carter come too along with Jack and Charlie it was a real cousins club.  I made lemony chicken asparagus pasta with an arugula salad, bread from Calandra's Bakery that was so good with it's crunchy crust and soft inside and a great aftertaste, mmm.  For dessert I came up with this really cool s'more ice cream pie.  I took a graham cracker crust and filled it with slightly melted chocolate marshmallow ice cream and froze it.  Right before I served it, I spread fluff on top and torched it to melt the marshmallow.  It was very impressive and they all loved it.
On Monday I made shrimp in a buttery hot sauce and butternut squash cacio e pepe.  Both of those dishes came out amazing and I was so excited to drop them off to the family I feed.  I also made crispy bbq chicken tacos topped with pepperjack cheese, coleslaw and cilantro.  They were inspired by tacos I had at Jimmy Hula's, a taco joint we go to when we visit Harry at UCF.
2018
More laughter
Less stress
Improved finances
Healing
Lots of love
Miracles
shop    cook    eat       love
I'M ALMOST DONE WITH MY SHOPPING – YAH!
Year 2, Week 12 – Since I am working 4 days a week (I need today off to post), I got a lot of shopping done online and with two trips to a physical store – 1 after work and one before!  This afternoon I will hit one more mall to get one more thing for each of my boys. OMG, I came home last night and tried to fix the dishwasher and blah…blah…blah, I broke a faucet and caused a leak and had to get an emergency plumber, ugh it sucked so much, but at least its fixed.  Anyway, I didn't cook dinner, we had pizza.
On Sunday, I made some Royale with Cheese burgers inspired by the movie Pulp Fiction.  They were just larger than a regular size burger, about 6 oz. each.  On Monday, I had to work and cook and deliver the food.  I got up early, started with a run at the Y and then came home and cooked a quick balsamic glazed pork chop dish and then tuscan shrimp over linguine.  I made 3 lunches, cleaned up, showered and was at work by 9:00!  I left work at 3 so I could drop off the meals to the food insecure family I take food to.
For dinner that night I made bucatini in a butter roasted tomato sauce that was so quick and easy, everyone loved it and I gave some of the leftover to Jack for lunch the next day.
Tuesday, I had my nephew Carter over to do wash, take a shower and have dinner because the water was off in his dorm.  I was great, I made chicken enchiladas and had leftovers to send back with him, along with the rest of the bucatini and 6 homemade cupcakes.  When carter left, he smelled great, had clean clothes and leftovers that he could share with his friends.  It was so fun, I love that he goes to school so close by.
FOR WHAT IT'S WORTH:
IT'S NEVER TOO LATE TO BE WHOEVER YOU WANT TO BE
I HOPE YOU LIVE A LIFE YOU'RE PROUD OF,
AND IF YOU FIND THAT YOU'RE NOT,
I HOPE YOU HAVE THE STRENGTH TO START OVER
shop    cook    eat       love
THE HOLIDAY SEASON HAS STARTED
Year 2, Week 11 – It's official, the holiday season is here and I'm going to be busier than ever, working more hours at my job to make some extra holiday money and put products on their website.  I am cooking and getting ready to bake my Christmas cookies.  On Monday night, I made a buttermilk fried chicken sandwich that was bursting with the flavors of bacon, cheddarjack cheese and siracha mayo.  Everyone loved it and it made up for the last fried chicken sandwich I made that was flavorless and greasy.
This week I made a polish dish of kielbasa, perogies and sauerkraut and also a sausage, white bean and tortellini soup.  I took both of those meals down to the food insecure family I feed.  It feels so good to drop off food to a family on a Monday, it starts both our weeks off right.
THE ULTIMATE MEASURE OF YOUR WISDOM AND STRENGTH IS HOW CALM YOU ARE WHEN FACING ANY GIVEN SITUATION.
CALMNESS IS INDEED A SUPERPOWER.
THE ABILITY TO NOT OVERREACT OR TAKE THING PERSONALLY KEEPS YOUR MIND CLEAR AND YOUR HEART AT PEACE, WHICH INSTANTLY GIVES YOU THE UPPER HAND.
shop    cook    eat       love
FULL PLATES
FULL HOUSE
FULL HEARTS
Year 2, Week 10 – Thanksgiving was a huge success and because I only had 24 this year it was way easier to cook and clean up.  I sat with most of my nieces and nephews this year and we went around the table to say our favorite dish.  My mother-in-law's mashed potatoes won hands-down!  My favorite is the stuffing.
On Monday, I made both a sheet pan garlicky shrimp and veggie and some Kansas City style pork chops to give to the food insecure family I make meals for.  Both came out great and were so fast to make.  I also made burgers from the Big Bang Theory show (bbq burger with bacon, cheddar and bbq sauce) that were really good and a chicken florentine pasta with fresh tomatoes and spinach, yum.
This post is a couple of days late because of Thanksgiving and the lazy day of rest after.
AT THE END OF THE DAY
BEFORE YOU CLOSE YOUR EYES
BREATHE DEEPLY
APPRECIATE WHERE YOU ARE
BE GRATEFUL FOR WHAT YOU HAVE
LIFE IS GOOD
HAPPY THANKSGIVING
shop    cook    eat       love
PRE-THANKSGIVING PREP
Year 2, Week 9 – This week I am getting ready to host a scaled down Thanksgiving, only 24!  I usually make two turkeys and two turkey breasts and 15 lbs of mashed potatoes.  Scaling that back to 2 turkeys and 10 lbs of potatoes makes it much more manageable.  I also only need 2 tables, instead of 3 or more.  I spent the entire Tuesday afternoon cleaning my oven and the racks and now when you look in you can actually see through the glass and the racks are shiny and silver.  The trick for getting your racks clean is to soak them in the bathtub in hot water with powdered cascade for a couple of hours and the dirt slides off with your fingers.  I lined my tub with an old flannel sheet so the racks wouldn't scratch it and used them to wipe off the grime.  It is so easy and they come out so clean, they look like new.  This weekend I will set my tables and bring up all my serving dishes, I love the prep!
I want to give a shout out to a great new jerky made out of beef brisket called chops snacks.  They come in four cool flavors and are 100% natural.  I also had a great meeting with Inserra Shoprite Stores about featuring healthy Aisle 3 meals in their meal of the week program that has all the ingredients available in a display case.  I can't wait to partner with them.
I made a creamy garlic rigatoni this week with cannellini beans as the main ingredient.  It was healthy and delicious and so easy to put together.  On Monday, I made chipotle chicken fajitas with guacamole and pico de gallo.  Charlie loves it when I make any Mexican food, especially if guacamole is involved.  The two meals I donated to the food insecure family I bring food to, were perfect for the cold fall day.  I made a pasta with pumpkin and sausage and shrimp with pepperjack grits.  It felt great to drop off the food as it was getting dark and the weather was getting cold and I knew that there were 2 warm and filling meals waiting to be enjoyed as a family.
YOU MUST TELL YOURSELF
NO MATTER HOW HARD IT IS
OR HOW HARD IT GETS
I'M GOING TO MAKE IT
shop    cook    eat       love
I GAVE AWAY MY FAVORITE DISH THIS WEEK
Year 2, Week 8 – I made a baked sausage and broccoli risotto that was so easy and delicious.  Because it was baked, it didn't require much attention and tasted as creamy as if it were constantly stirred.  I ended up donating this along with Vietnamese pork chops to the food insecure family I feed.  I also had a ½ a loaf of Nicolo's seeded italian bread that I wrapped in foil to go with it.
On Monday, I made pizza burgers that were cooked in the fat from the pepperoni that was crisped to put on top of the burgers.  I also made some baked tortellini that you can put together in less than 10 minutes and it tastes like a homemade lasagna.
STOP WORRYING ABOUT HOW IT'S GOING TO HAPPEN
BELIEVE THAT IT WILL
shop    cook    eat       love
LOTSA PASTA
Year 2, Week 7 – I used pasta in 3 of the 5 dishes I made this week.  On Sunday, I texted my nephew Carter to see if he and his roommate could come to dinner to celebrate his birthday and of course try out a new recipe for the website.  I made homemade spaghetti O's using Anna's pasta rings and Hoboken Farms pasta sauce.  I made some mini meatballs and the dish had the look of the popular canned pasta, but the taste of a homemade meal.  I baked a skillet chocolate chip cookie and served it with vanilla ice cream and a candle to celebrate.  Both boys are getting sick of the cafeteria food and were so psyched to get the dinner invitation.
On Monday, I made an Italian sausage soup and a sun dried tomato pasta to take to the food insecure family I feed.  I brought over a large tray of pasta and 5 containers of soup.  It was cool when I dropped off the food and it felt good to bring enough soup to feed them for dinner with leftovers that they could save for another day.  That night I made Katsudon, a pork cutlet and rice bowl based on a recipe that was published in the New York Times.  It was delicious and tasted like fried rice with a crispy cutlet on top.  On Halloween night I made Julia Child's pan fried burgers that are cooked with butter and shallots, and boy were they good.
TWO THINGS DEFINE YOU
YOUR PATIENCE WHEN YOU HAVE NOTHING
AND YOUR ATTITUDE WHEN YOU HAVE EVERYTHING
shop    cook    eat       love
FOODBIZ NJ
Year 2, Week 6 – This week I attended the Foodbiz NJ conference in Somerset, NJ.  I went to the first one last year and was excited to go again.  They have great speakers and awesome displays of new food and beverage companies.  I met with the vice president of Insera Shoprite stores and would love to work with them.  I'm hoping to get a meeting with her soon.  On Sunday night I made Chicken Meuniere, which is like a lighter version of chicken francese.  I served it with cacio e pepe pasta and an arugula salad and it was a delicious meal that everyone loved.  Last night I made a spicy fusilli pasta inspired from an Instagram post from Jon & Vinny's Restaurant in LA.  The vodka sauce is made with tomato paste and shallots and it was really easy and different from my regular vodka sauce recipe.
On Monday, I made both Shrimp and broccoli lo mein and a spicy sausage with three peppers dish that I donated to the food insecure family I take meals to.  I also had 4 bags of clothes for the boys who live there that I dropped off.  It feels so good to give and to see the smiles on their faces each week when I bring them food.  This week was especially gratifying because I had so much to give and as I pulled away, my eyes teared up.
CALMNESS IS A SUPERPOWER
THE ABILITY TO NOT OVERREACT OR TAKE THINGS PERSONALLY
KEEPS YOUR MIND CLEAR & HEART AT PEACE
shop    cook    eat       love
I'M SELLING MY HOUSE
Year 2, Week 5 – I have just listed my house and am downsizing to a smaller place and as a result, I did not get to cook that much this week.  We ate a lot of pizza and I made a quick chinese beef and broccoli so we didn't have to order any more takeout.  I also made some baked chicken fingers with a side of homemade mac and cheese.  I used Gruyere cheese and it just took the dish to a whole new level.  It was so good I could not stop eating it.
On Monday I made honey mustard pork chops and a one skillet italian sausage and potatoes dish.  When I dropped off the food, the boy who usually answers the door told me he was waiting for his parents to come home and as I was leaving I saw his mom pull up with two large laundry bags full of clean clothes.  I thought how nice it would be for her to come in and know she just has to pop one of the trays of food I made into the oven for 20-30 minutes and she will have a nice dinner, and if she puts the laundry away while dinner cooks, she can relax and enjoy her evening!
DON'T COMPARE YOUR JOURNEY TO ANYONE ELSE'S
shop    cook    eat       love
RE-CREATING INSTAGRAM POSTS
Year 2, Week 4 – I came across a post from Nick Solares, the host of Eater's The Meat Show, of a simple cheeseburger that I just had to make.  It came from a small restaurant in Indianapolis called The Workingman's Friend and I was determined to re-create it.  It is simply a burger smashed into a hot cast iron skillet and cooked until crispy on the edges and the cheese is melted.  I even served it with a toothpick, just like they do at the restaurant. 
On Sunday, my niece Alex came out from the city for dinner and to celebrate her birthday.  I made a chicken parm pasta with garlic bread and an arugula salad that hit the spot with my niece after a night of celebrating in the city with her friends.  I love having her over because she relaxes the second she walks in the door and we have a ritual where I always walk her to the bus or train and we just talk and talk until the very last second.  She is the daughter I never had.
This week I made shrimp francese as one of the meals I donated to the food insecure family I take food to.  It is dipped in flour and then seasoned eggs and sauteed in olive oil, creating a crunchy batter.  The lemon-white wine sauce is cooked with grape tomatoes and spinach and cooked with the shrimp to create a delicious meal that can be served over pasta or alone with a salad.  I also made a pan-fried sausage with apples and spinach that was so easy and makes a nice fall meal that could easily be served to guests.
CHANGE IS CONSTANT, BUT GROWTH IS OPTIONAL.
REMAIN STUCK, OR LEARN & GROW.
WHERE YOU END UP IS DEPENDENT ON YOUR DAILY ATTITUDE & RESPONSE.
shop    cook    eat       love
SAUSAGE, SAUSAGE AND MORE SAUSAGE
Year 2, Week 3 – I was short on sausage dishes to post and sausage always goes on sale, so I got 3 meals in this week using sausage and then Charlie told me he doesn't really like sausage.  I started off with tortellini and sausage in a red cream sauce.  The boys loved it and it was all made in one pot.  On Sunday I made chicken cutlets so we could have extras for lunch on Monday.  I needed to get sausage in so I put together cavatelli with hot sausage, sage and brown butter to go alongside the cutlets.  On Monday night I made bacon hamburgers with a homemade catalina dressing.  It was a smoky sauce that complemented the bacon in the burgers perfectly.
The two meals that I donated to the family I feed were a cheesy sausage and potato bake and a coconut curry shrimp.  Both came out great and were so easy to make.  I picked up some nan bread to go with the curry shrimp.  It felt nice to start the week by dropping off two delicious dinners to a food insecure family.
shop    cook    eat       love
PORK CHOPS AND APPLESAUCE
          Year 2, Week 2 – My inspiration for the week was the brady bunch's pork chops and applesauce.  I took some apples and diced them up without peeling them and cooked them with brown sugar and spices until they were soft.  They were the perfect topping for broiled pork chops.  I also made a garlic shrimp ramen with my new obsession, ramen noodles without the spice pack.  Using just the noodles allows you to add your own fresh ingredients and sauce.  I delivered both meals to the food insecure family I feed and again it was the best part of my week.
Usually I'm hesitant to use ground chicken to make burgers because the meat usually falls apart on me.  I was trying out a recipe for blue ribbon bbq chicken burgers and they are simply ground chicken burgers fried in bacon fat.  They held together perfectly and I based them with homemade bbq sauce and topped them with bacon and melted cheddar.  The meat cooked together and the texture was just like a boneless chicken breast.  After last week's butter burger, I was a little worried that this wouldn't turn out good, but it was amazing and Charlie ate two!
A TINY PART OF YOUR LIFE IS DECIDED BY UNCONTROLLABLE CIRCUMSTANCES
WHILE THE VAST MAJORITY OF YOUR LIFE IS DECIDED BY YOUR RESPONSES
shop    cook    eat       love
NOT EVERYTHING I MAKE TURNS OUT GOOD
Year 2, Week1 – Ok so not everything I make turns out good, but I'd say I have a 99% success rate.  This week I made butter burgers and quite frankly, they made me feel sick.  I used too much butter I think, so I adjusted the recipe before I posted it.  Everyone else seemed to like them, but they could have just been saying they were good so I wouldn't feel bad.  I also made a fresh tomato pasta with ricotta that also needed to be adjusted as I went along.  The recipes have both been corrected, but the slide shows may be off slightly as I changed the measurements as I went along.
On Monday. I made mustard roasted fish and a sausage and broccoli frittata as the meals I donated to a food insecure family this week.  It was the first time I had ever made a frittata and I like the way it came out and will definitely be serving it to my family soon.  I used spicy sausage and chopped the broccoli in small pieces so it would be fully cooked before the eggs were added.  I used a cast iron skillet to cook it in and it transferred from the stove to the oven perfectly.
Last night was Rosh Hashanah and I had my friends, the Murnicks over for dinner.  I love to cook for this holiday because it is all about food with no restrictions.  I went to the West Orange Bake Shop for their pull-apart challah and served it with apples and honey.  My matzoh balls were so fluffy in my chicken soup.  I also made BBQ brisket, oven roasted carrots in a horseradish dijonnaise and crispy baby potatoes that I roasted in the leftover chicken fat from the matzoh balls.  I used bags of baby red, yellow and purple potatoes that were a perfect salty side to the sweetish brisket.  For dessert, I made apple tarts using puff pastry and red and green apples.  Cooking for friends and family on the holidays is my greatest pleasure.
WHAT YOU PAY ATTENTION TO
GROWS
FOCUS ON WHAT MATTERS
LET GO OF WHAT DOES NOT
shop    cook    eat       love